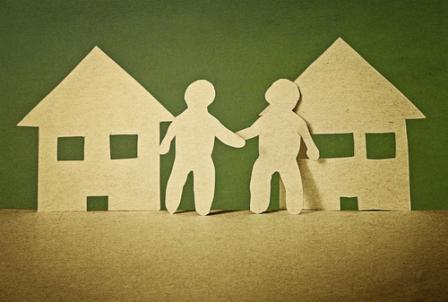 Hey Momentum Friends,
A while back, our friends from Ginger & Co. in NC (who would LOVE to help your friends and family with their Real Estate needs in the Triangle) shared this awesome information with us and we wanted to share it with all of you as well!
If you're thinking of selling your home, you should immediately start preparing your neighbors…..
Sounds weird right? Here's what we're talking about..
Home appraisals could be 5% to 10% lower if you have a so-called "bad" neighbor, with an unkempt yard or poorly maintained exterior.
It seems surprising, but less so when you consider that 63% of homebuyers drive by a home before they have an actual showing.
It's not only about the exterior of your home, but the state of your neighborhood as well that buyers are aware of.
However, sometimes neighbors can also be your best friend in selling your home.
They can provide you with free advertising (by word of mouth or social media), promote the neighborhood to inquiring buyers, and they might be willing to actively work with you and help you achieve a higher price.
Here are three tips on working with your neighbors to achieve a faster, more profitable sale:
First, set up a special open house just for your neighbors.
In certain neighborhoods, we piggy back on the first open house and have some time exclusively for neighbors.
Many neighbors will be curious for a peek inside your home. You can make the deal even more enticing by providing some free snacks and drinks.
Use this open house as an opportunity to show off your home, as well as to build better relations with your neighbors so they'll be more disposed to help you during the sale process.
One way to do this is to be forthcoming with information, including the price you're aiming for, renovations you're planning, or showings that might eat up local parking for an afternoon.
Get your neighbors involved, ask them for suggestions, and ask them how you can make the process easier for them.
Also, don't forget to mention that if you are successful in selling your home, this will positively impact the values of all homes in the neighborhood.
Second, organize a neighborhood cleanup party.
This is an opportunity to boost the image and value of your entire neighborhood, as well as to further cement good relations with your neighbors.
You can also use this as a discreet way to suggest small home improvement projects to your neighbors.
Which leads us to the third and final tip.
You can also offer to help with — or even pay for — any upgrades you'd like to see on your neighbors' homes.
For example, if you're having a landscaping crew come as part of your sale preparations, ask your neighbors with the overgrown lawn if they'd be ok with the landscapers also taking care of their yard for free.
These kinds of small investments can be worth thousands of dollars in terms of your final sale price.
If you want to get an estimate of what your home is currently worth without any of these upgrades, visit MomentumRE.com for a FREE valuation!